Proudly Announcing Our New CEO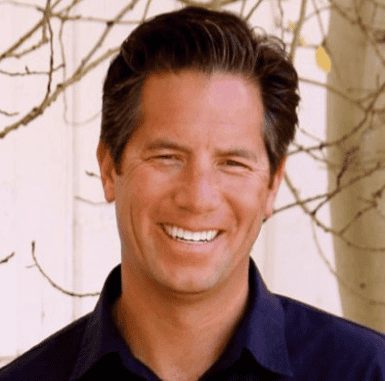 We're proud to announce that Cyrus DeVere has been appointed as A Plus' new CEO, effective immediately.
There is enormous opportunity for A Plus that lies ahead, and we couldn't be happier with Cyrus joining the A Plus family and helping us and our clients achieve continued success.
We are confident Cyrus has the skill, leadership, passion and heart to continue in the same A Plus culture and with the same vision that Jeremy started, "To inspire Urban Forest Management throughout the industry and America's urban communities."
Jeremy Tibbets, our beloved Founder of A Plus, passed away on October 14, 2017. In the months leading up to Jeremy's unexpected passing, Cyrus and him developed a close and trusting relationship as Jeremy disclosed matters concerning every aspect of the business. Jeremy shared his aspirations to bring more innovation to the industry, to bring more value to his clients, to further develop the incredible talent within A Plus, and to create leaders from the bottom up. In bringing Cyrus aboard, Jeremy knew he had brought in a powerful leader that was going to drive A Plus to the next level.
Sadly, their promising partnership ended much too soon, and in the words of Cyrus, "The past 2 weeks have been unlike anything I have experienced in the workplace.  While I have worked through difficult times during my professional journey, the passing of our Founder and Innovator, Jeremy Tibbets will forever leave an imprint on all of our lives.  From my first day, my attention was centered on all that was important within the A Plus DNA, starting with our people. [Since Jeremy's passing] I have witnessed love, tender care, compassion, and great empathy for all those involved.  I found myself getting lost in service and striving to help….I am humbled to lead such a special organization with much passion for the work that is done. "
Cyrus brings decades of experience to A Plus with an expertise in business strategy, high paced growth, and general management leadership. Cyrus formally served as Senior Vice President and GM at 5.11 Tactical in which he helped the company nearly double the revenue and grow the organization around the globe. Prior to that, he was Chief People Officer of Café Rio Mexican Grill, a private equity held restaurant group which doubled its units during his time there.
As CEO, we look forward to Cyrus driving A Plus forward and leading us in the passionate pursuit of our mission to, "Become the destination for professional tree management by leveraging technology to improve tree care and maximize urban recycling."
To the future….