U.S. CAPITOL TREE TOUR – VALLEJO STOP
When: MONDAY, NOVEMBER 1st | 2pm-5pm ; Tree's grand entrance @3pm
Where: Vallejo Ferry Terminal – 295 Mare Island Way, Vallejo, CA 94590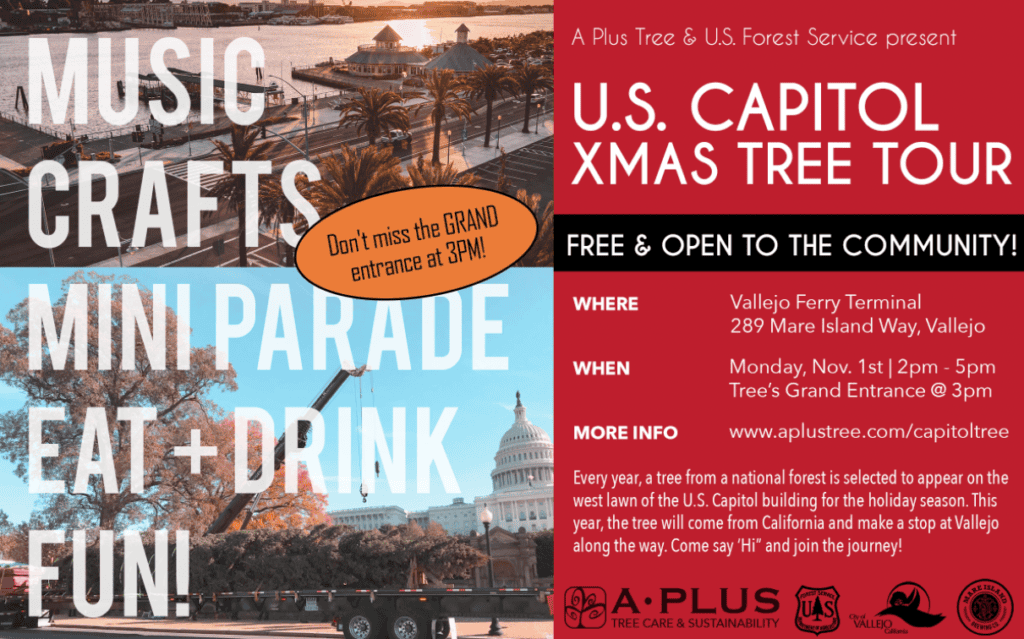 Every year a select tree is chosen from one of the US National Forests to be erected as the US Capitol's Christmas tree. This year, the tree is coming out of California and touring across the US before it reaches Washington DC.
A Plus is hosting one of the stops along the way at the Vallejo Ferry Terminal in Vallejo, CA.
The tree will make a lively entrance, escorted by the local community. It will be a fun-filled family event where you can make ornaments, meet different mascots, and enjoy the festivities.
There will be live music, raffles, games, food & drink for the entire community to come out and have fun!
Sponsors & Partners: