A PLUS
CARES
VOLUNTEER OPPORTUNITIES FOR OUR TEAMS
A Plus continues to evolve by introducing A Plus CARES – a strategic platform to pay forward the good fortune of working in a beautiful industry with some of the best people in the world. Whether it be feeding the homeless, providing tree services for those in need, supporting other non-profit programs, or providing careers for our Veterans – A Plus CARES will be there.
IT'S NOT WHAT WE DO, BUT WHO WE ARE
In 2019 we partnered up with a non-profit called City Team who compassionately serve the poor, the homeless, and the lost in Bay Area communities. City Team serves people in extreme poverty and help them transform their lives. They help and hope to those in need with hot meals, shelter, life transformation programs, clothing, hygiene items, learning and career help, discovery Bible studies, and so much more.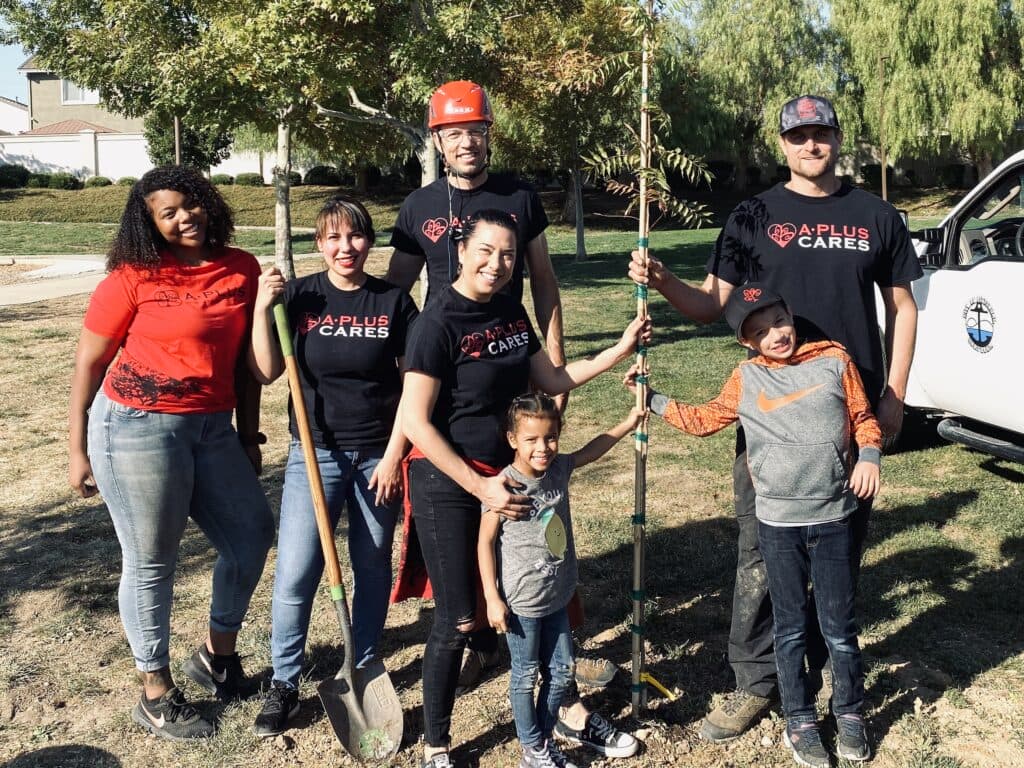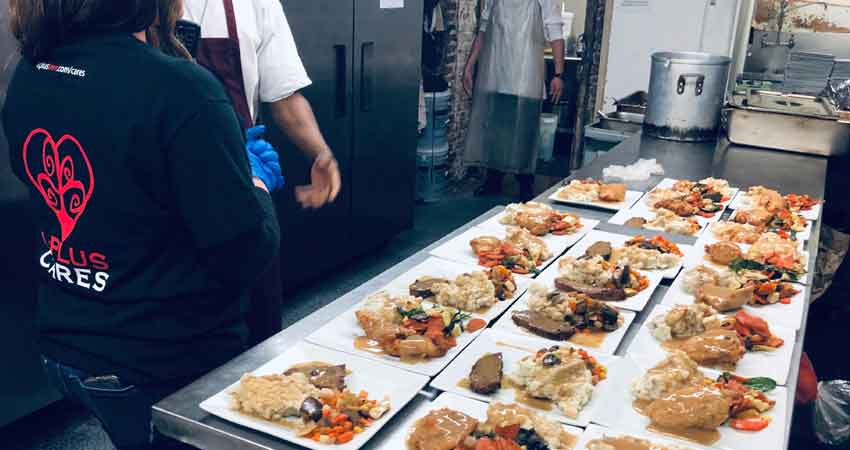 FEELIN'
THE LOVE
A Plus Cares launched their "Friendship Benches" in 2019 and is excited to have had the opportunity to partner with several elementary schools. This combines two of our passions: sustainability and giving back.
We mill and fabricate "Friendship Benches" from the trees we remove from the landscape and create an experience with the students around mental health awareness and anti-bullying. The kids paint encouraging notes and place handprints on the bench. The "Friendship Bench" is installed on the school playground and allows a special place where a child can go when they want someone to talk to. The friendship bench is a tool for positive mental and emotional heath and promotes a safe environment where they can seek support without the need to rationalize.
TOGETHER WE DISCOVER THE GIFT OF GIVING AND VOLUNTEERING
A Plus also joined in the efforts with other community organizations to donate time and equipment where tree care and landscaping improvement is needed. We have had the pleasure of partnering with the Boys & Girls Club in Placer County, Rebuilding San Diego, and Hero House in Seattle.
WANT TO BE A PART OF A PLUS CARES?