Arbor-Mulch is a program of A Plus Tree, created to offer clients and partners free Arbor-Mulch to maximizing urban recycling.  
DO YOU WANT FREE ARBOR-MULCH?... DO YOU WANT TO BE A GOOD STEWARD FOR MOTHER EARTH?
Sign up to have Arbor-Mulch dropped to a specific location of your choosing for FREE! This is a FREE offer and allows us to maximize urban recycling and sustainability while providing you with organic Arbor-Mulch...made from wood and leaf litter from the trees we care for.
WHAT KIND OF MULCH IS THIS?
The kind of mulch we offer typically comes from trees we have just cut, but can also be 1-2 weeks after cut time. Mulch right after cutting is typically moist and warm. Our mulch is typically meant for covering soil areas and is unprocessed, undyed/colored, and can include twigs in length between 3-9", leaf litter, small rocks, though typically very few.  The mulch you purchase from a store can be very expensive and is highly processed to make them uniform in color and size. Store-bought mulch typically has most nutrients removed through the processing procedures, but also "look" more consistent in shape and color.
Key Benefits of ARBOR-MULCH
  Amend and enrich your soil with organic Arbor-mulch.


  Use as a base layer, saving up to 75% of your budget when adding colored mulch.


  Enjoy water conservation. 2 inches of mulch can cut 20% water in planting areas.
  Use as an effective and widespread weed abatement tool.


  Help reduce environmental waste dumping.


  Beautify your ground coverage between trees and plants.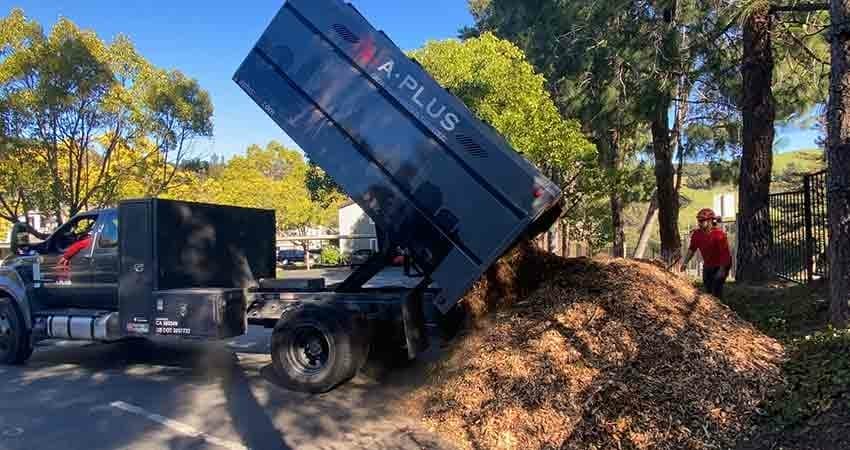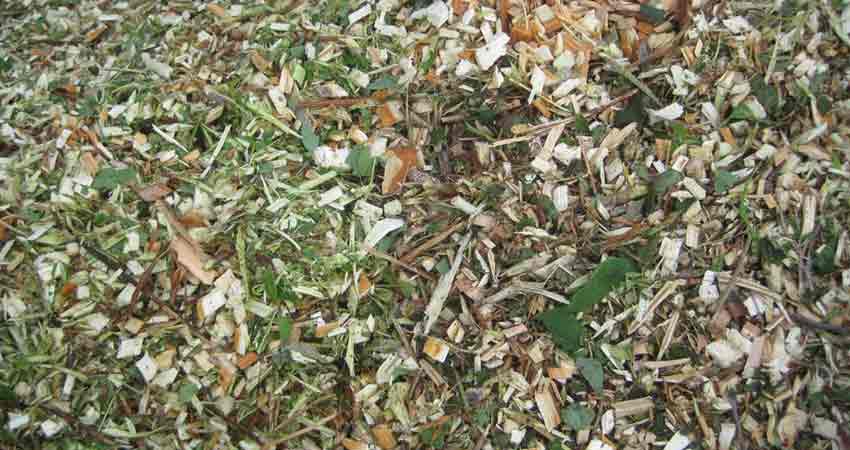 Arbor-Mulch at Dropoff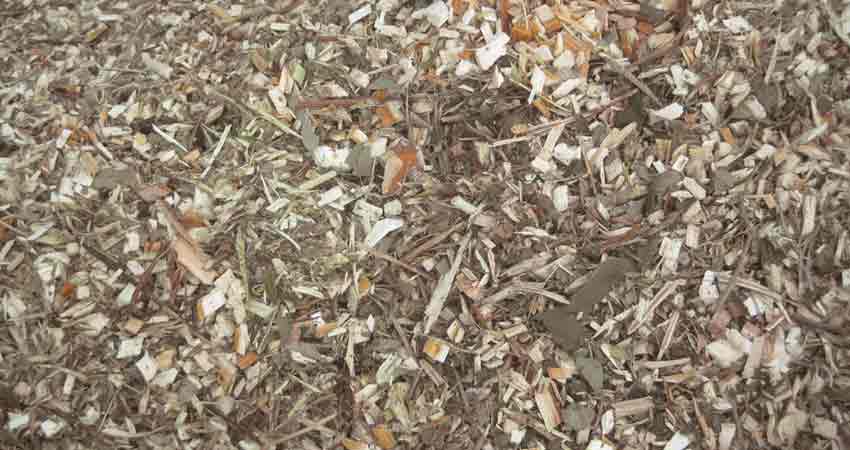 Arbor-Mulch after 1 week: Green leaf litter has decomposed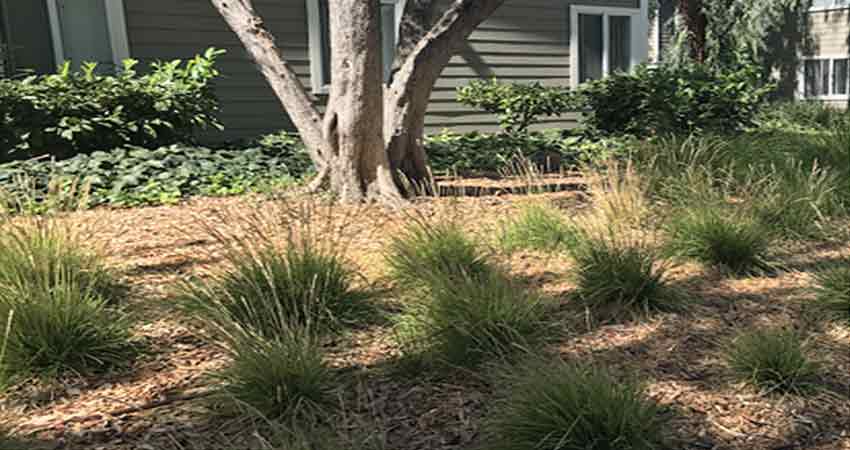 Arbor-Mulch spread as ground covering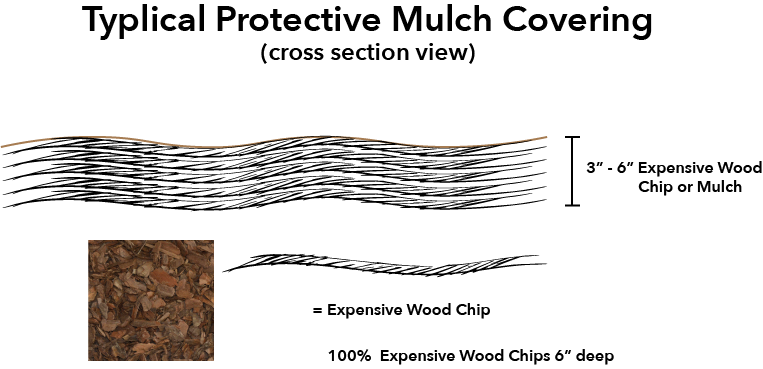 Typical wood chip/mulch protective covering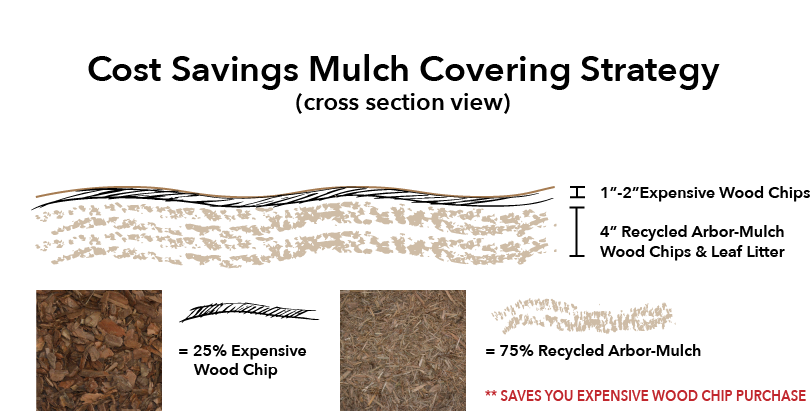 Cost Savings with Arbor-Mulch strategy
Chlorosis

and Mulch: Why are they important to each other?

The health and quality of your soil is one of the factors in Chlorosis. Find out why here.