Defensible Space for
Fire Management
Wildfires sweep across the Western United States during prolonged periods of heat and drought. Fires damage communities, cost millions in repairs, and take away precious lives. Since it's impossible to prevent fires all together, it's important to defend communities by building defensible space.
What is Defensible Space?
Excessive vegetation is a catalyst for wildfires. Some vegetation is more fire-prone than others, and the layout of the land also affects fire behavior. Defensible space is a buffer zone around communities that takes into account vegetation type and land layout. Clearing away excessive vegetation reduces risk of wildfire damage. Contact us for a free arborist consultation.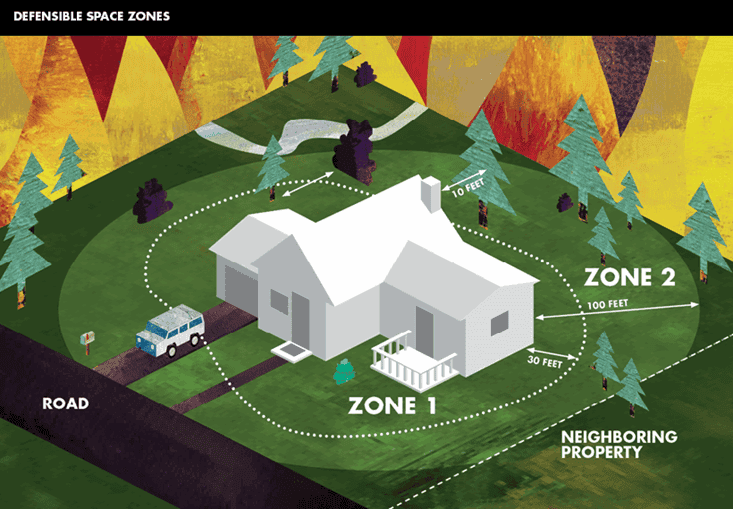 Zones of Defensible Space
Zone 1 – extends 30 ft out from structures (buildings, fence, etc.)
Remove vegetation buildup in gutters and chimneys.

Remove all dead vegetation like leaf litter, yard waste, dead grass, and wood piles.

Maintain 10 ft between structures and trees.
Zone 2 – extends 30 to 100 ft out from structures (buildings, fence, etc.)
Maintain vertical spacing between grass, shrubs, and trees. Grass should be mowed to a maximum of 4 inches, tree branches should be at least 6 feet off the ground.

Maintain horizontal spacing between shrubs and trees. Recommended spacing is usually 10-30 feet apart.

Remove dead, dry vegetation.
Before / After Examples of Defensible Space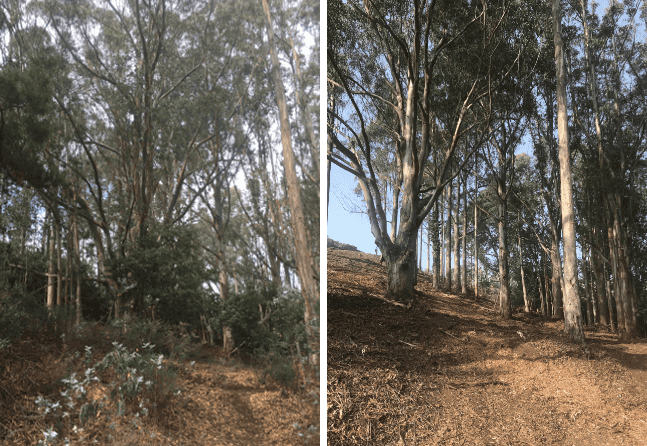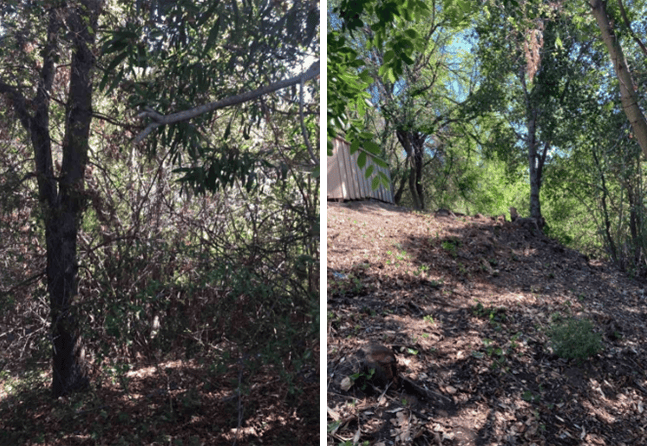 What you can do as a homeowner:
Remove dead and dry leaves and pine needles from your yard, roof and gutters.

Relocate wood piles to Zone 2.

Cut or mow annual grass down to a maximum of 4 inches

Remove all dead plants, grass and weeds (vegetation).
When to hire a pro like A Plus:
Remove dead or hazardous trees.
Prune dead branches that are encroaching on the house or chimney

When there is too much land to do by hand and you need some bad ass equipment.