Professional Tree Removal Service
Your trees are your largest asset, but can also be your biggest liability. Tree removal is often performed to remove dead and dying trees as well as those that may be causing a potentially hazardous situation. We have certified and trained professionals, Tree Risk Assessor Qualified (T.R.A.Q) and Board Master Certified (BCMA) Professionals on our team!
We have the experience and knowledge to assess your trees for damage and disease and make the appropriate recommendation for the tree. Safety and liability are also our focus. By having your trees assessed, we can help mitigate potential liabilities related to dead trees and limbs.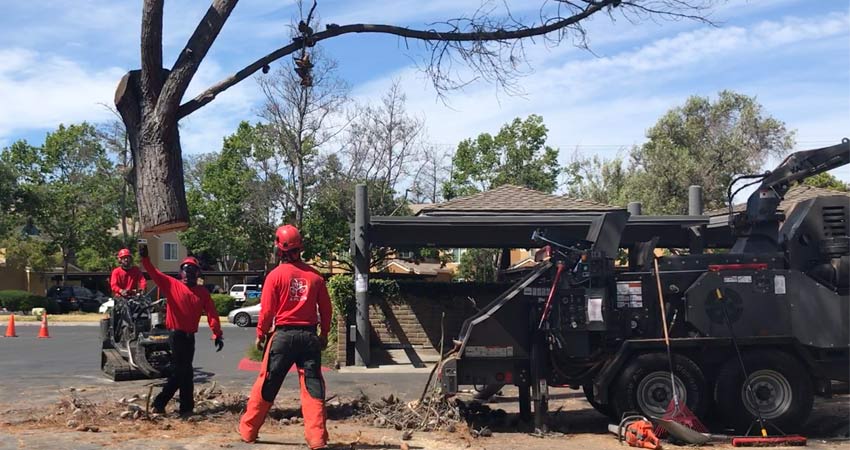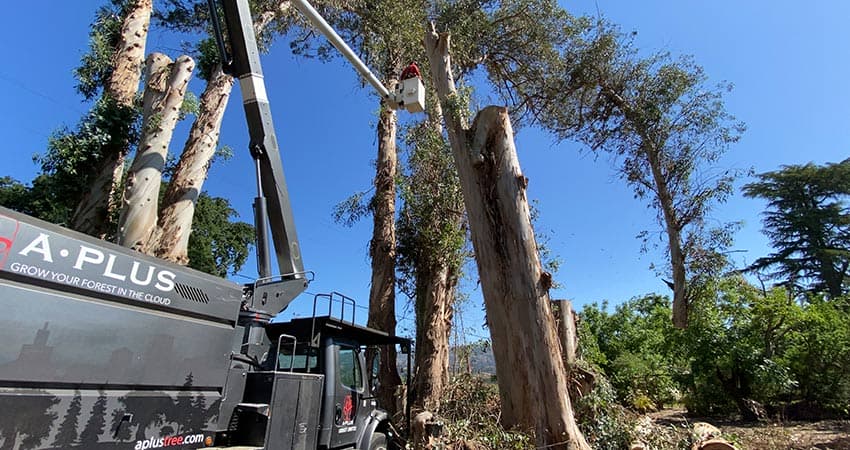 Expert Tree Removal Services and Specialized Equipment
A Plus Tree has exstensive experience with tree removals, especially in metropolitan and urban areas. Though we prefer not to remove trees, sometimes it is a necessary course of action. With over 43,000 tree removals under our belt, it's safe to say we are very experienced with this sometimes complicated process.
With A Plus Tree, you can rest assured that your tree removal will be done efficiently and safely. Whether the removal is a small and simple procedure or requires complex rigging and a crane, our highly trained certified tree care professionals have the necessary experience and equipment to handle any job. No job is too big!
How much does a tree removal cost?
The costs for tree removal vary per tree and have dependent factors such as the height and diameter (DBH)of the tree, the condition or health of the tree and its proximity to things like buildings, fences, streets, or other trees. We typically assess the tree in person or via video to understand all these factors when pricing tree removals.
On large removals, it's also important to take into consideration log transport fees and/or wood chip recycling waste fees. If you can keep any of the wood chips on your property that will save you money!