Retail and Commercial Tree Care
While each commercial and retail property has specific needs, we understand the constraints and limitations that many commercial properties must deal with. A Plus Tree has experience with challenges such as your customers and tenants and has flexible solutions to ensure minimal disruptions during tree service. A Plus Tree has a deep history in commercial tree services and specializes in landscape tree services, commercial tree planting and managing retail and commercial office trees. A Plus is also a partner for many construction development companies, home building companies and landscape companies.  We have experience and solutions for lot clearance (tree removals) for new construction or remodeling of existing construction.
WELL MAINTAINED TREES INCREASE PROPERTY VALUES
Our professionally trained and certified team is equipped to handle large or small maintenance issues so that the commercial and retail property you manage is safe, accessible, and looking it's best for your tenants and their customers while increasing the property value and its curb appeal to prospective renters. Trees are an asset and by proactively having a well-strategized, multi-year tree care plan, you can increase the value of your property so that you get the most out of your trees. Your landscape trees and urban forest can differentiate your property from others if the proper care, passion, and strategy are in place. A Plus Tree offers free multi-year action plans to fit your budget and requirements.
WE UNDERSTAND HOW IMPORTANT YOUR TREES ARE
We provide all types of commercial tree services such as proactive commercial pruning, building and security camera clearance, plant health care for vibrant and healthy trees, and tree removals so that your property is always looking its best; attracting tenants and customers to your retail and commercial properties.  We specialize in reducing liabilities and improving safety with expert tree assessments, recommendations, and proactive tree care management.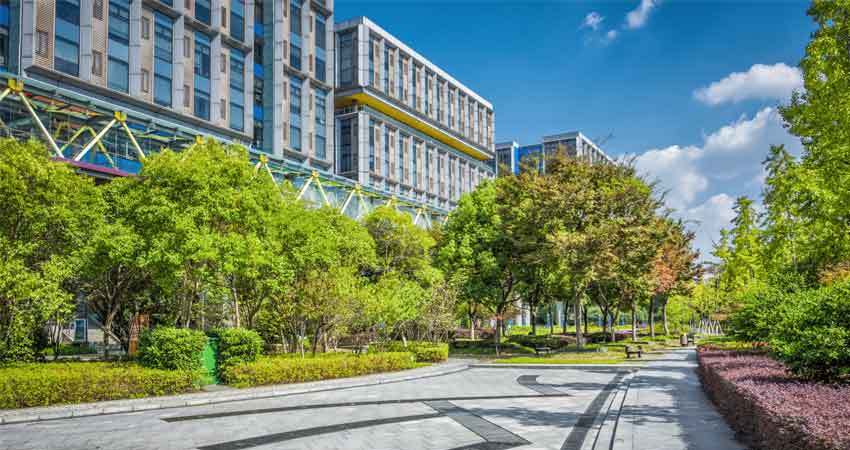 Key Benefits of Commercial Tree Services
  Early and flexible service schedule limiting the impact on tenants and customers.
  Individualized tree recommendations and future proactive planning increasing property values and curb appeal.
  Providing building, light, and security camera clearance providing a safer environment for your tenants and customers.