WE MANAGE YOUR TREES, SO YOU DON'T HAVE TO.
When there's an app and service for everything, why not with your trees?
"Tree Management" or "Urban Forest Management" sounds like such an overwhelming process. Where do you start, how do you keep track of it, who keeps the data up-to-date, how much does it cost?
Well folks, we're here to tell you we do all of that, for FREE. We make it so straightforward you'll want to hug your Arborist. From the initial on-site assessment, to scheduling, to job completion, everything is updated in our ArborPlus app in real-time.
It's all part of our tree care services, included as part of every job, and no additional fees.
Our complimentary tree inventory & assessments include:
Online access to your tree portal

Location, photos, species & size info
Various attributes like "infrastructure damage"

Priority work & future reccomendations
History of all work performed on every tree

Multiple level property access for managers and regionals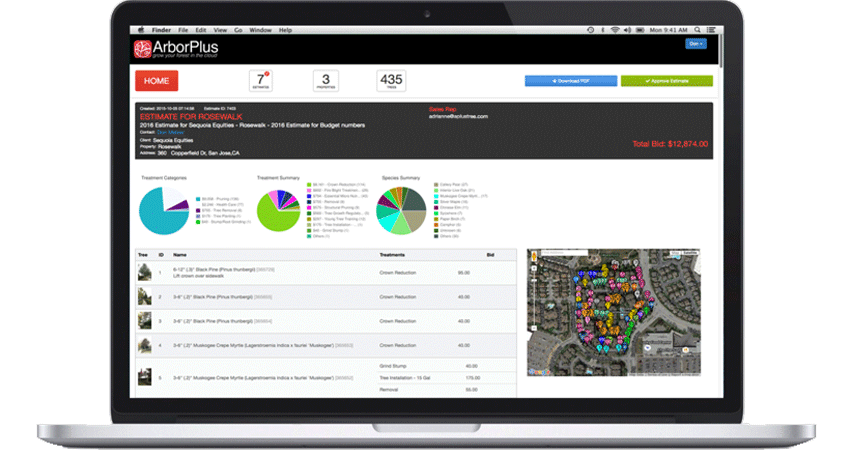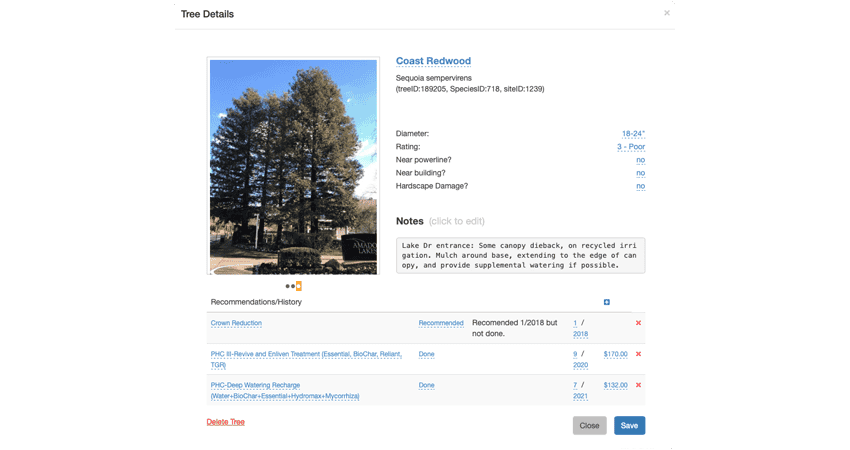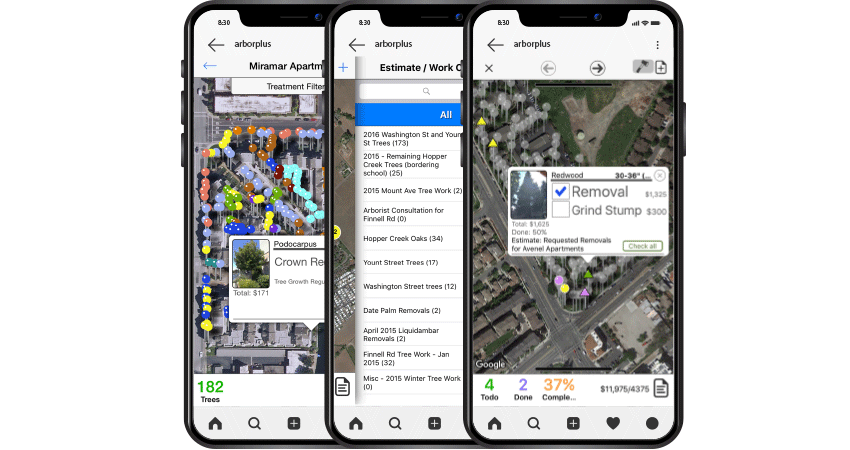 Improving Urban Forest Management
Our aim is to leverage technology to improve urban forest management and provide solutions for our clients. And because we couldn't find the tech answer elsewhere, we decided to build it ourselves!
Since 2014 we've been developing our app, called ArborPlus. We have an in-house development team that who we call the "Wizards", because they're just the magical. ArborPlus is a web-based, web and mobile app that provides solutions to efficiently manage large tree populations across multiple properties in a paperless, user friendly tool stored securely in the Cloud.
Finally, a practical tree inventory
Long gone are the days of manually tagging trees. Not only can this process be invasive but it lacks the ability to properly inventory at the tree level. With ArborPlus, each tree is inventoried for present and future recommendations and the data is stored indefinitely so each client can access their tree portal through any device at any time.
Proper care today & tomorrow
ArborPlus has brought tree inventory & management software up-to-speed with the rest of technology around us and what we expect from a software. You will have access to multiple photos, treatment cycles, and recommendations at the individual tree level so that each tree is given the correct care independent of the trees around it. This process helps to ensure proper management of your urban forest today and for years to come.