Tree Service in Los Angeles and Riverside, CA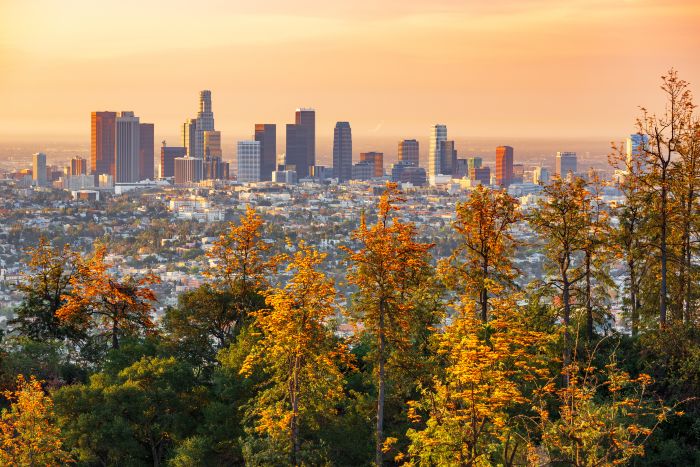 In the lively heart of Los Angeles, A Plus Tree provides stellar tree services, seamlessly blending urban development with nature's splendor. Our commitment to Los Angeles's diverse green landscapes is evident in every project, making us the trusted choice for complete tree care in the City of Angels.
We understand how important your trees are to the well-being of your property, community, and city. Whether you need a large tree removal, tree trimming, tree planting service, or advanced plant health care, we can help. Our Certified Arborist, consultants, and professional ground crews are certified and professionally trained in the art and science of tree care.
A Plus Tree has over 20 years of experience providing professional commercial tree services. Our passion is tree care, and our mission is to protect and strengthen your property's biggest assets in cities, including tree service in Los Angeles, Riverside, Burbank, Brentwood, Pacific Palisades, Glendale, Pasadena, Alhambra, Beverly Hills, Culver City, Santa Monica, Alhambra, El Monte, West Covina, Hollywood, and many more.
Our proprietary tree management app for mobile and web allows our clients to track the history of tree care down to the individual tree level. We record and monitor all trees, note size and health, and create recommendations for each tree.
Our Team of Los Angeles's Arborists
Los Angeles is home to unique flora, and our team of certified arborists is the city's botanical custodians. With expertise and local knowledge, A Plus Tree's arborists craft tailored solutions, nurturing every tree to highlight LA's natural beauty.
Safety Measures for Tree Services
Safety takes center stage at A Plus Tree. Using state-of-the-art equipment and protocols, we guarantee the well-being of our team, clients, and the trees. In the bustling streets of LA, you can trust us to execute every service with meticulous attention to safety.
WHICH
PROPERTY CAN WE HELP YOU WITH?
Be it the artistic corners of commercial Los Angeles, serene residential pockets, or utility lands, A Plus Tree is equipped for every challenge. Reach out to explore custom solutions for every property type, ensuring LA stays green, gorgeous, and growing. We aim to provide excellent communication and customer service from start to finish. Across LA, the Pacific Palisades, Beverly Hills, Venice, Culver City, and Malibu, we work with the needs of all property types. This includes HOAs (homeowner associations), large commercial shopping and business parks, municipalities, apartment complexes, and residential tree care.