Tree Service in Santa Clara, CA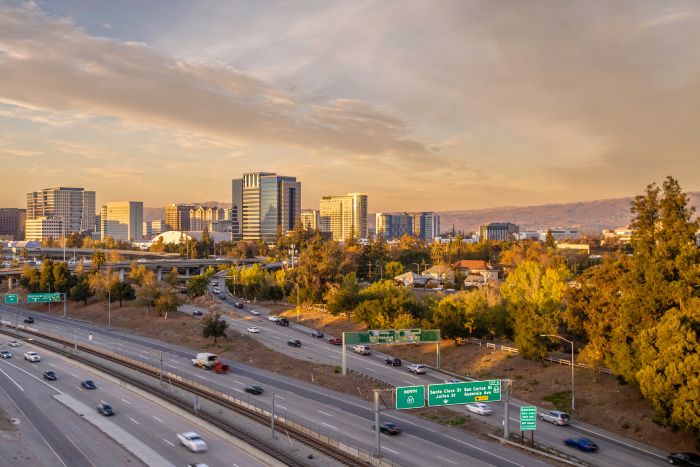 A Plus Tree in Santa Clara, CA's go-to provider for tree services. From routine maintenance to emergency interventions, our certified arborists are committed to delivering the highest level of service to you. Trust A Plus Tree for all your tree service needs in Santa Clara, CA.
We understand how important your trees are to the well-being of your property, community, and city. Whether you need a large tree removal, tree trimming, tree planting service, or advanced plant health care, we can help. Our Certified Arborist, consultants, and professional ground crews are certified and professionally trained in the art and science of tree care.
With more than 20 years of experience in the South Bay, we have been providing professional commercial tree services. Our passion is tree care, and our mission is to protect and strengthen your property's most significant assets in cities, including commercial tree service in Santa Clara, Rivermark, Agnew, Central Park, Sunnyvale, Mountain View, Saratoga, Cupertino, and many more.
Our proprietary tree management app for mobile and web allows our clients to track the history of tree care down to the individual tree level. We record and monitor all trees, note size health, and create recommendations for each tree.
Our Team of Santa Clara Arborists
Our team of ISA-certified arborists is the foundation of A Plus Tree. With extensive experience and a passion for tree care, our Santa Clara arborists have the knowledge and skills to handle any tree-related challenge. From assessment to maintenance, our team is dedicated to providing top-notch tree services in Santa Clara, CA.
Environmental Responsibility in Tree Care
At A Plus Tree, we understand the importance of environmental responsibility. We are committed to using eco-friendly methods and equipment in all our tree-related services. Our arborists are trained in the latest tree care techniques and follow best practices to ensure your trees' health and vitality while minimizing the environmental impact.
WHICH
PROPERTY CAN WE HELP YOU WITH?
A Plus Tree offers specialized tree services for various properties in Santa Clara, CA. Our services are tailored to the unique needs of multifamily and apartments, HOA communities, commercial establishments, residential areas, utility sectors, and municipalities.