Experienced Tree Services for MultiFamily Housing and Apartments
At A Plus Tree, we specialize in the beautification and maintenance of apartment complexes.  We understand the priorities of multi-family communities and apartment management companies to maximize occupancy while providing a safe and welcoming environment.
Property managers need reliable, safe, committed Tree Service partners to take the headache and worry away from managing their properties' appearance and liabilities.  Whether you have small landscape trees or large trees, we can serve you.
KEEP RESIDENTS SAFE AND INCREASE CURB APPEAL
Our team is exceptional at identifying and mitigating potential tree liabilities to keep your residents and visitors safe while increasing your properties curb appeal to future residents and increasing the property value of your community.
COST-EFFECTIVE PROACTIVE TREE CARE
With our proactive approach and ArborPlus technology, your trees will have individualized attention and tree service records for historical data purposes and budget planning agendas.  We have worked extensively with multifamily housing and apartments and understand the need for cost-effective treatment for better community living. We have deep experience working with property managers, apartment management consultants in commercial property communities such as large apartment complexes.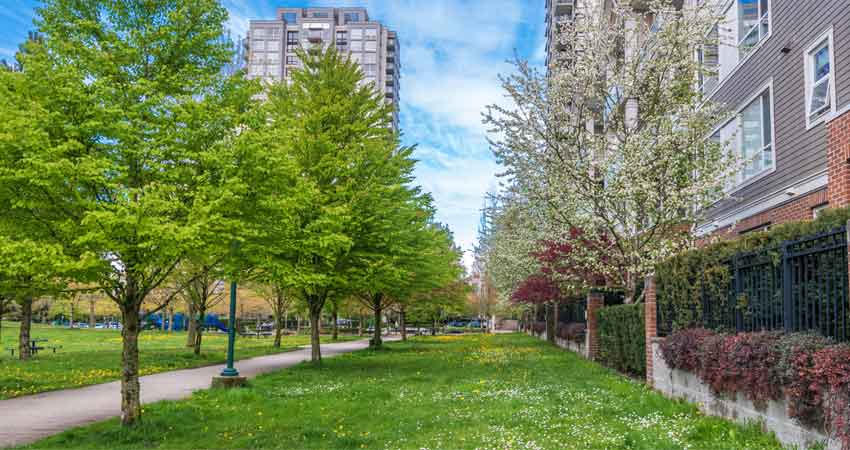 Key Benefits of Tree Service for Apartments
  An investment in your apartment landscape increases property values.
  Healthy trees reduce rain and water run off, minimizing potential liabilities.
  Planted trees provide shade near buildings decreasing electrical costs.