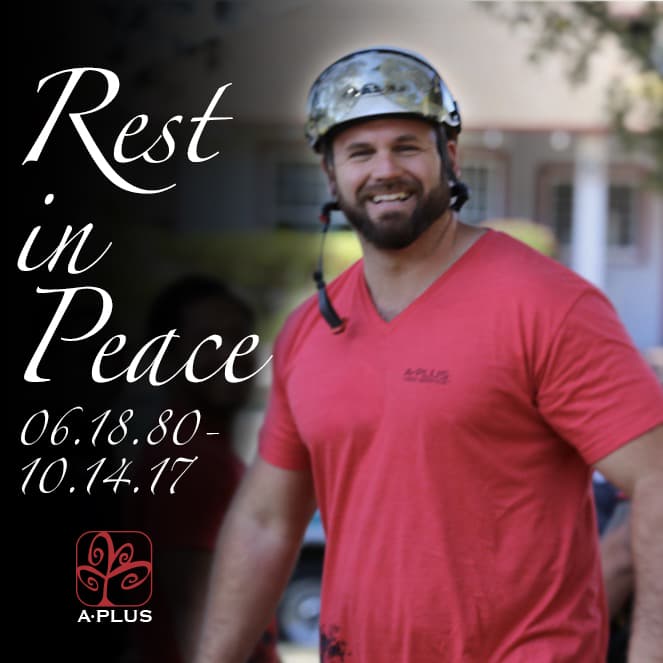 To all our friends, dear clients, valued partners and fellow tree community members:
It is with heavy hearts that we share the tragic news of our friend, leader, and CEO Jeremy Tibbets, at the age of 37, passed away in the early morning of October 14th, 2017 from a heart attack.
We will truly miss his larger-than-life personality, enigmatic energy, huge heart and infectious laughter.
Jeremy had a vision. It was to Inspire Urban Forest Management throughout the Industry and America's Urban Communities. He also had a formula to bring his vision to life; it was to improve the lives of all that he associated and touched.
As we take stewardship of the company he started and developed, we in turn will honor his legacy and his family.
Jeremy is survived by his wife and 4 beautiful children. It is A Plus' utmost priority to do everything possible to support his family including his loving parents during this time of mourning.
The family is only requesting prayers at this time.
Rest in peace Big J. You will live on in our hearts. We love and miss you and will see you again. ❤️
– The A Plus Family