Although forest trees grow quite well with only nature's pruning, landscape trees require a high level of care to maintain their beauty and structural integrity. Pruning should be done by a qualified Arborists with a strong knowledge of pruning technique, safety and working knowledge of tree dynamics and biology.
Improper techniques can create lasting damage to a tree. We specialize in commercial tree pruning, trimming, and cutting services and can create customized 1, 3, and 5-year tree maintenance plans that fit your budget and tree service needs.
Tree Pruning vs Tree Trimming…What's the difference?
These terms are often used interchangeably and that is generally acceptable, but there is a difference. We refer to pruning as the removal of dead, diseased, or structurally compromised branches. Tree trimming can be thought of as controlling or cutting back overgrown trees. Trimming is also more widely used to describe landscape care on shrubs and bushes. Both are horticultural terms, but oftentimes require different equipment and different times for implementation.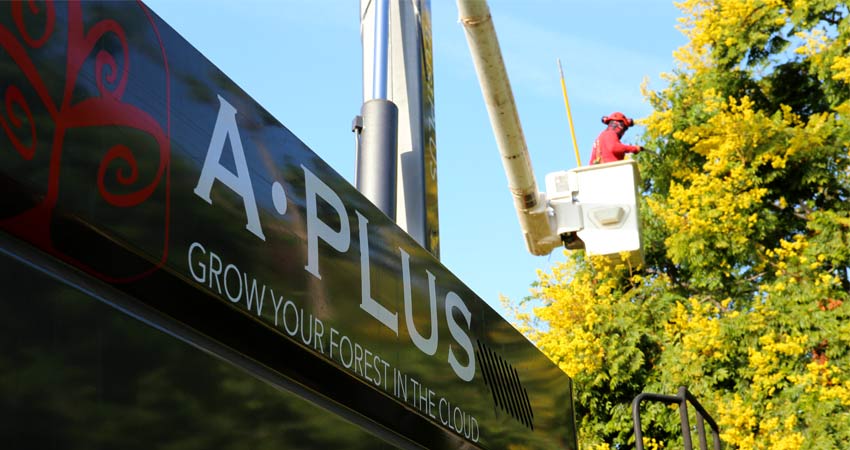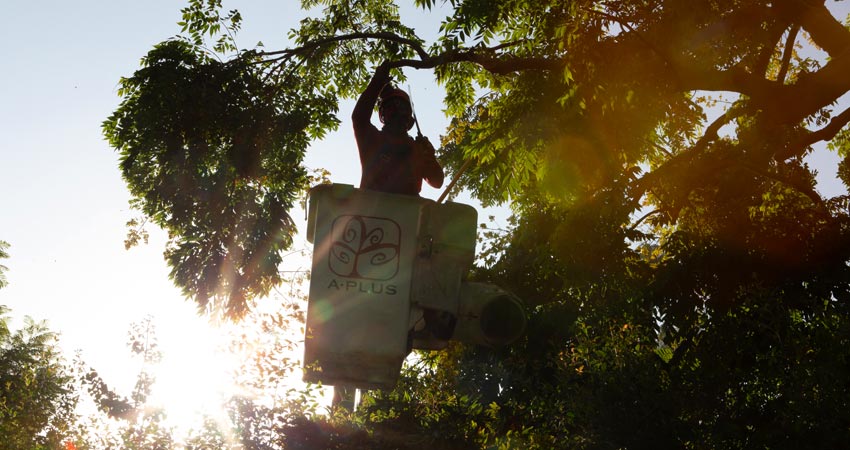 It's Not Just About Aesthetics
Pruning trees enhance a tree's appearance and help to provide a happy, healthy and safer life span. Proper tree maintenance can minimize storm damage, establish structure for future growth, mitigate risk for limb failure, and provide much-needed clearance for sidewalks and building structures. Improper pruning can also damage a tree. Don't hire just any tree trimmer! Our certified Arborists and technicians have expertise and knowledge and know exactly how to care for your trees.
We Pay Attention to Each Tree
There isn't just one way to prune a tree. Different structures and needs call for different techniques. Our Arborists prune trees to ensure the proper technique every time.
For specifications on the different types of pruning techniques, click here for Pruning Definitions