Tree Pest
& Disease Management
Bugs n' things are natural in nature. It becomes a "pest" when the organism competes with our interest and becomes a nuisance, or worse, detrimental to our trees.
The term "Pest" can include insects, weeds, fungi, viruses, and bacterium. Hence, a "Pesticide" is anything that helps to control these pests.
Not all pests require pesticides. The goal of pest and disease management is not to eradicate everything entirely, but to suppress it to an acceptable level.
A PLUS TREE'S PHC PHILOSOPHY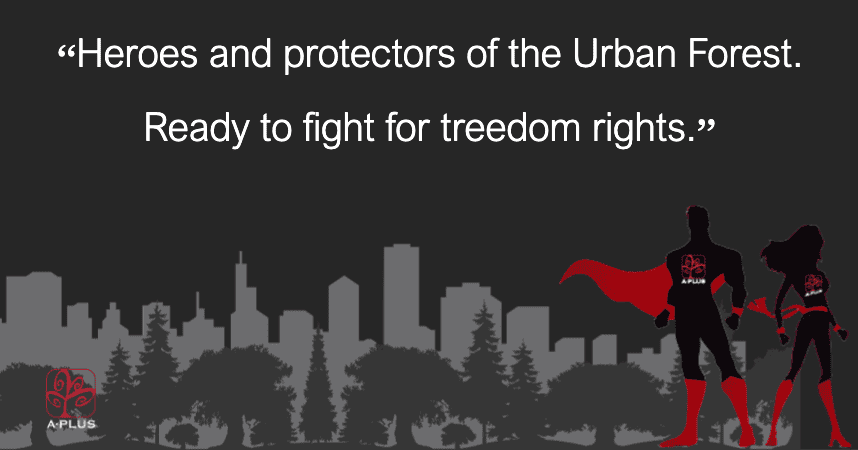 Start with the soil and treat from the bottom up (inside out).

Take care of our clients and their goals.

Take care of the environment and use organic products when can. If not, use what is least toxic.

Continuously seek ways to do it better.
If you've ever taken a science class, you may have heard the term "Integrative Pest Management". This elaborate term simply means to combine techniques. These techniques include prevention and planting a certain tree species, physically pruning the diseased limbs of a tree, biologically introducing natural predators of the pest, and then chemically to treat with insecticides, herbicides or fungicides. We examine all the factors and determine the best approach.
At A Plus we have dedicated teams, tree doctors if you will, that specialize in the health and management of your trees. We have Certified Arborists are Plant Health Care (PHC) specialists who can administer proper solutions for your trees at any stage.
Reach out! We'd love to meet your trees.