Dave was a friend of ours in this industry. He was the Construction and Project Manager for the Prometheus Real Estate Group, the largest private owner of multi-family properties in the San Francisco Bay Area. For the last 5 years, we've been the manager for Prometheus' urban forest of 10,000+ trees and often ran into Dave during property walks throughout his communities, at company events, or during corporate office visits.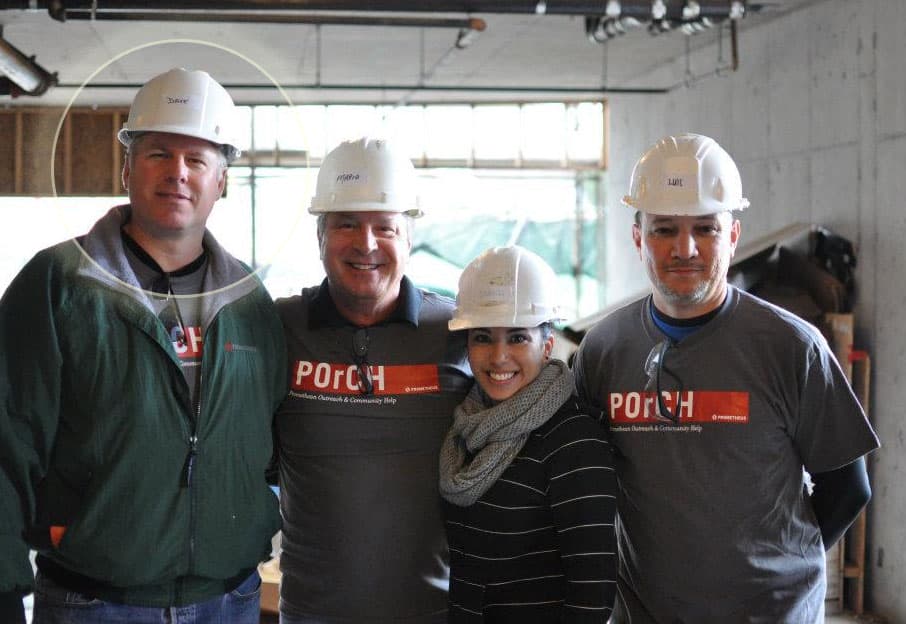 [/fusion_text]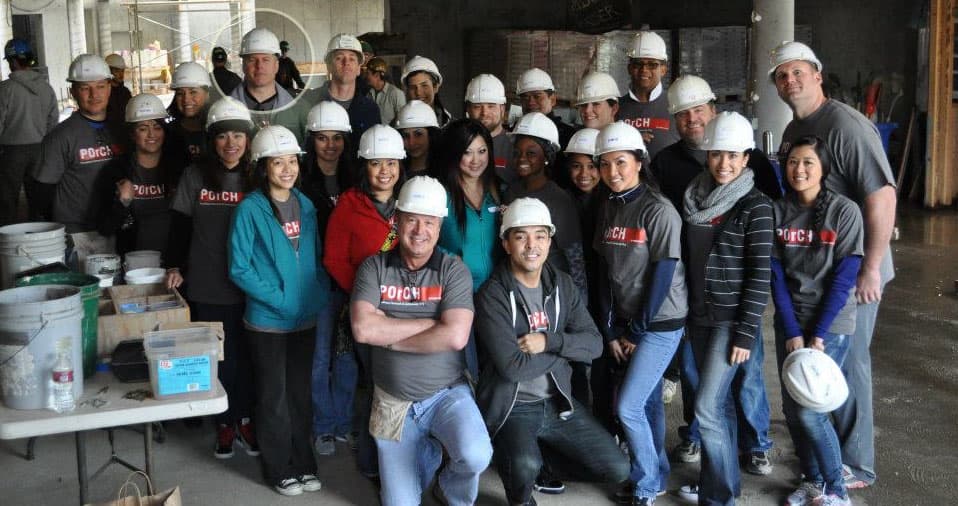 At a Prometheus PORCH event on March 29, 2012 for Habitat for Humanity.
Dave was one of those guys who towered over you but never made you feel small. A beacon of light that brightened your mood when you saw him.
His sudden passing on Sept. 7th, 2016 was a shock to all of us, and we felt compelled to do something to remember him by. So in honor of Dave, we took one of the trees we removed from one his properties (Alderwood) last year, gave it another life, and offered it back to the Prometheus community.
"Nothing ever truly dies. The Universe wastes nothing, everything is simply transformed." – K.R.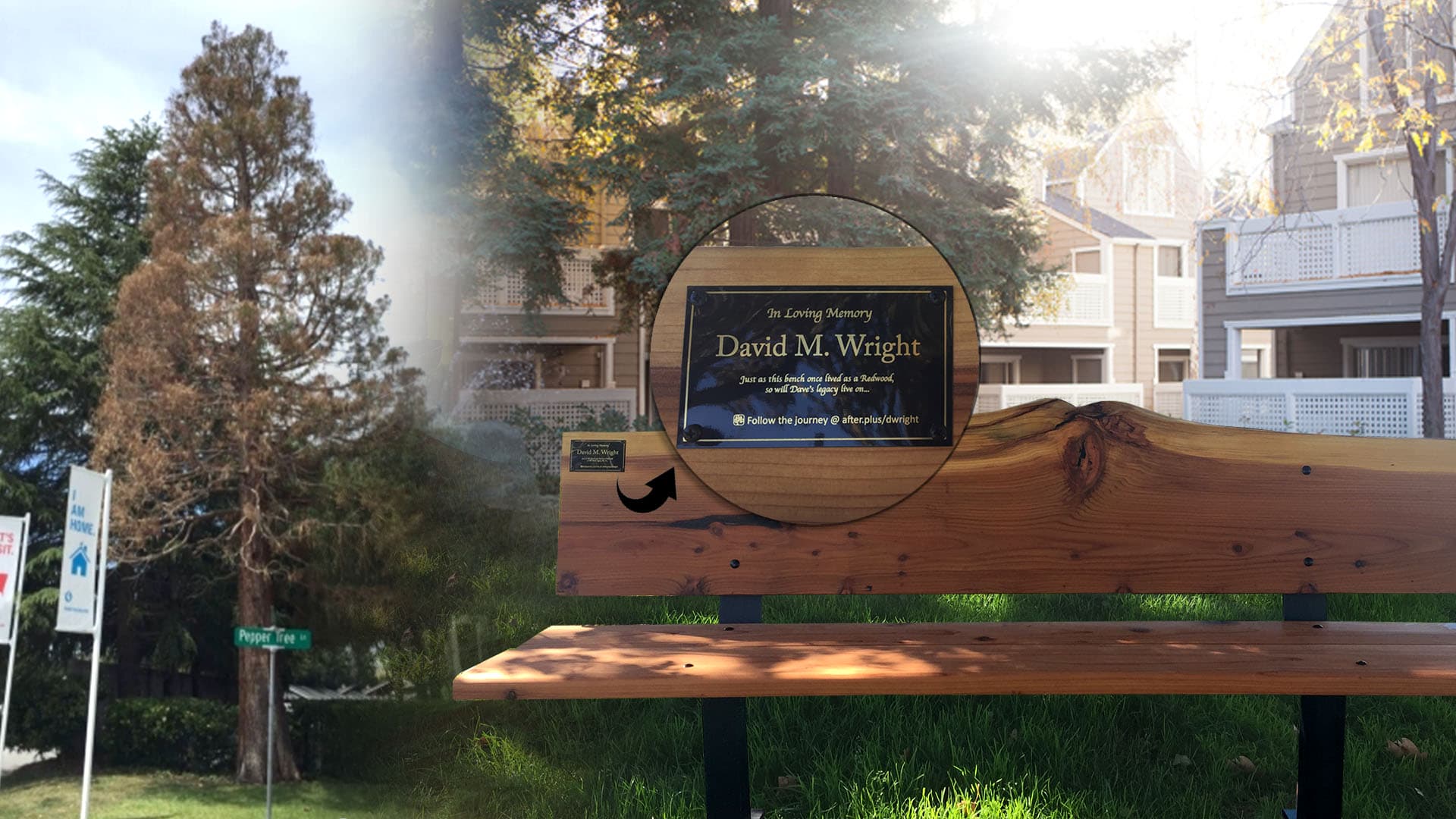 Redwood removed from Alderwood, bench with Dave's dedication and URL that links to this story.
David Wright was survived by his wife Patrice and 3 sons. To show your support for The Wright Family at their time of loss, you can contribute to The David Wright Family Fund.
A Plus Tree has a milling division, called afterPLUS, that is committed to sustainability and giving a 2nd life to urban trees.