In most monotheistic and pagan religions nature, and more specifically trees, are used as representations and metaphors of spiritual realities. Within the collective of humanity there is a deep knowing that trees and spirituality are significant. They offer sustenance, shelter and fuel. No wonder, since history began to be recorded, even in oral traditions, trees have made their appearance.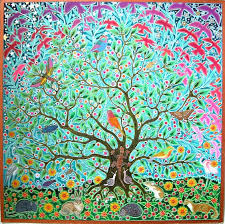 Many religions and philosophies alike, hold that some form of enlightenment is necessary to be connected to the divine. Yogis believe that a product of enlightenment is connectedness to everyone and everything in creation. This connectedness, causes those who practice this philosophy to have reverence for people and creation. Even in Greek mythology if someone killed a tree, the spirit associated with that tree died. The Greek gods would punish those who harmed trees without offering propitiation to that tree. The Christian tradition believes that we connect with the divine by eating the produce of a tree that is believed to contain the life of God. This same tree's fruit gives life and the leaves are for the healing of the nations.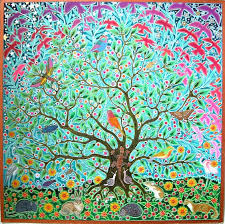 In a particularly meaningful Jewish text the prophet Jeremiah actually likens trees to people who are rooted in God. He
says
, "He is like a tree planted by the water, that sends out its roots by the stream, and does not fear when heat comes, for its leaves remain green, and it is not anxious in the year of drought, for it does not cease to bear fruit."
Given the importance of trees on every level of our existence, could our care for trees mean more than perfecting a suburban landscape? Could ensuring their health and beauty, mean more than checking off a list of city maintenance ordinances? Could we be tapping into the realization in each person that we are part in a greater scheme, by stewarding resources that benefit everybody? If you have not gazed out your window and considered the gifts and beauty that you trees and spirituality give year round, I encourage you to do so, and in an act of gratitude and responsibly, take mindful care of your trees.
For tips on how to just do that, read more of our A Plus Tree
blog
.