Drought + Rain = Higher Rate of Tree Failure
(Wait a minute…how does that make sense?)

Prolonged drought leads to a lack of strong roots. Add on some heavy rain and, unfortunately, what you get is a higher chance of tree failure.
First they suffer from lack of water, now they're suffering from too much?! Our poor trees can't catch a break!
So, as the responsible tree owner you are, here are 3 things you could look out for that would warrant it a Tree Emergency…in which case you give us a call!!
24/7 EMERGENCY HOTLINE 866-815-2525
— 3 THINGS TO LOOK FOR —
1. Disturbed or Uplifting Soil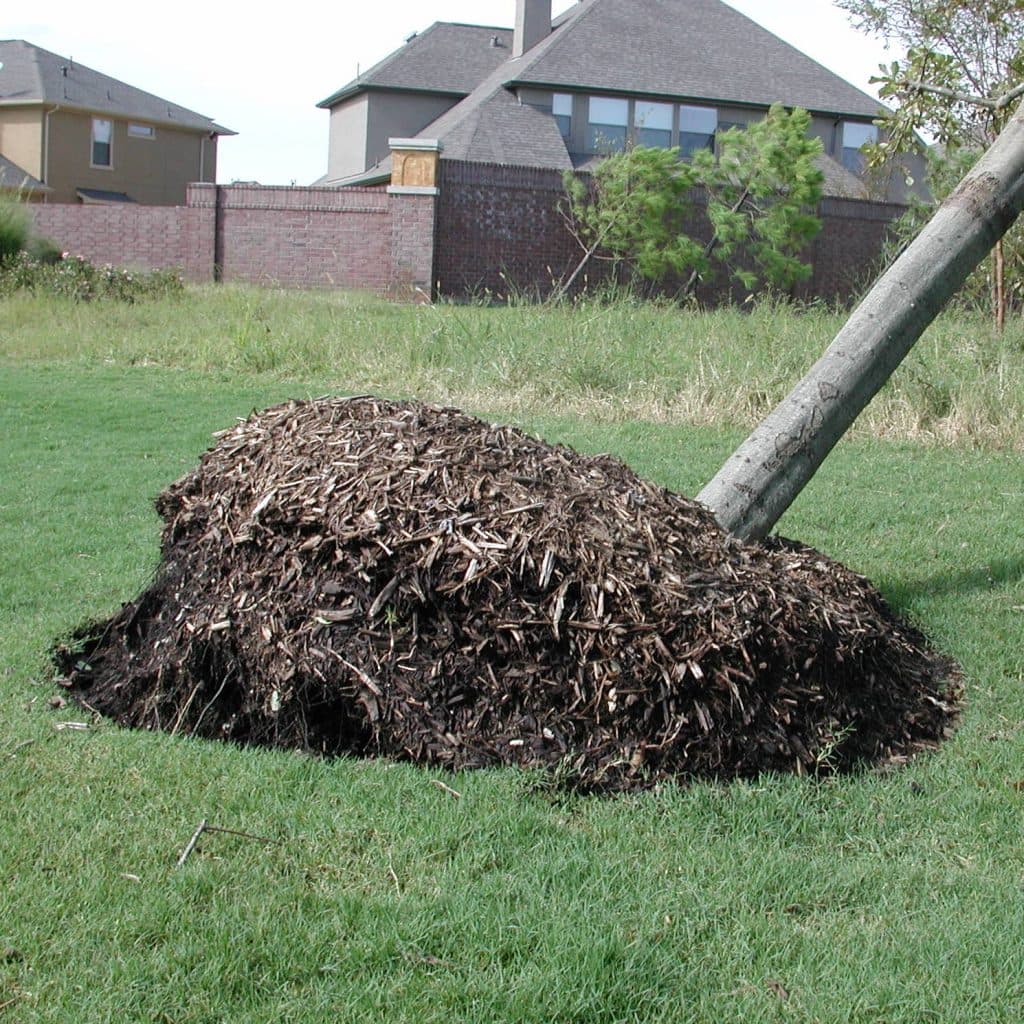 Not all trunk leans in trees are bad. If it grew that way, you're all good. If it's falling, you'll notice soil or turf around the base of the tree starting to lift.
If you see any indication of the soil being disturbed, it is possible the roots are beginning to slip and the tree is an immediate risk.
2. Mushrooms at the Base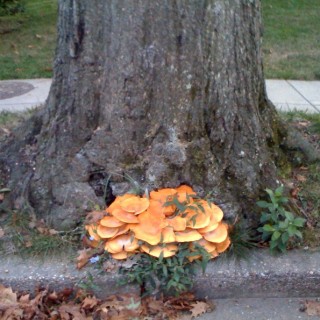 When mushrooms colonize around the trunk or along the root line after a rain, often times it's an indication of root rot below the surface.
If you see ANYTHING like what you see in the photo, consider it a red flag and give us a call. We will do an excavation to determine the extent of the rot, and if necessary, remove it before it can remove itself.
3. The Tree is on a Car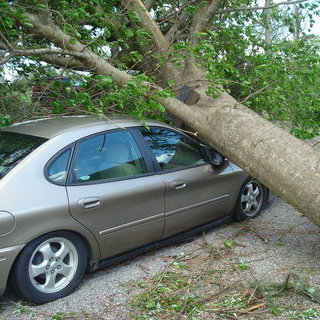 If you see a crushed car and a shocked car owner, it is often an indication of something very bad. Hopefully this won't be the case, but if it is, send out the A Plus Tree signal and a crew will swoop in and take care of it.
We can also document the tree and determine the cause of failure (if possible) and provide you a report.
And remember, "No question is too stupid". If something looks strange, give us a call or shoot a text to your rep!   Find your Rep >
Stay safe, Stay dry, Stay awesome.