24-Hour
Emergency Tree Service
We offer emergency tree service day or night. We understand the time-sensitive nature of a fallen tree or fallen limb or a structurally unsound tree that may cause a safety issue. Our team is equipped to help even in the most precarious situations. A fallen tree or limb can pose potentially serious implications to your property or people and we are experienced at tree removal, building, and car clearance.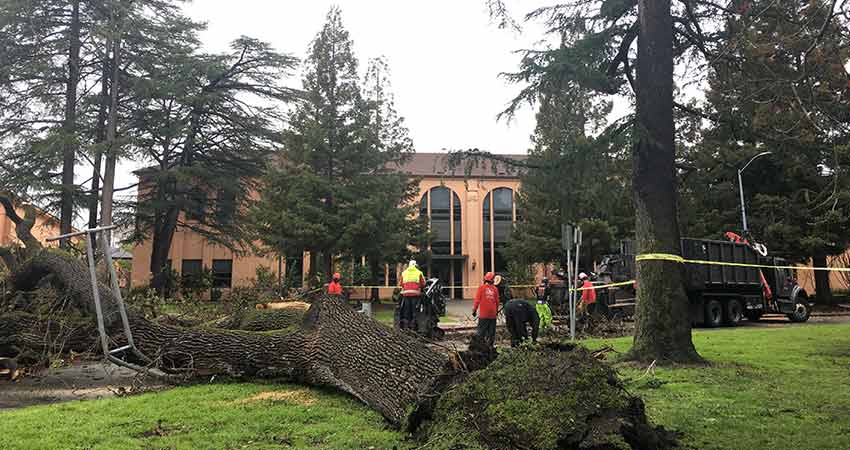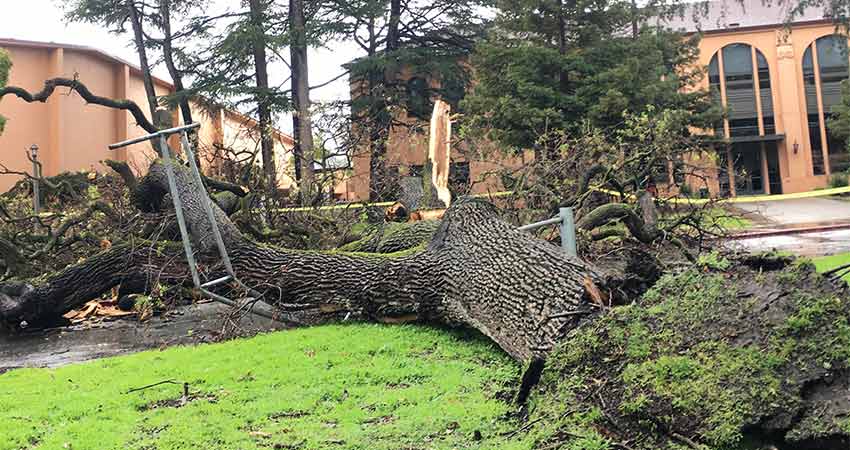 Rain or shine, day or night.
Heavy winds and storms can cause havoc on the environment and your urban forest, causing a fallen tree to create major damage or obstruction. Fallen trees or distressed limbs can also cause liability issues and safety hazards for your property. With crews ready to take action we can be at your service within just a few hours or less. We typically can respond within a couple of hours depending on the area and drive time for our tree operations crew.
What is a typical fallen tree removal cost?
An emergency limb or tree removal cost depends on many factors including where the tree or limb has fallen, how big it is, and how accessible it is to remove. For emergency work we charge by the hour, including travel, and additional costs if specialized equipment is needed. We do the minimum amount of work to deem the area "safe" or "accessible" again and then reschedule the work at our normal rates.
We are very experienced with tree removals in hazardous situations and encourage you to seek out an experienced emergency tree removal service. You do not want an amateur service in dangerous situations involving a fallen tree or limb.
Don't delay, call us today!
If you need emergency tree service, don't delay. Call us immediately.
Call us at : 866-815-2525 Monday through Friday.
If your emergency is after 6pm Monday through Friday or on the weekend, call us at: 801-699-2209.
24HR emergency tree service is available in all areas we serve:
San Francisco Bay Area, Sacramento Region, San Jose/Santa Clara County, East Bay Concord Area, Vallejo Solano County, San Diego, Los Angeles, Orange County, Salt Lake County Utah, Pacific Northwest Region.