Commercial

Tree Services and Emergency Tree Removals in San Diego, CA

A Plus Tree is a professional commercial tree services partner with certified tree arborists and professional ground crews who are certified and professionally trained in the art and science of tree care.

We specialize in commercial tree services for all property types including multi-family housing, homeowner associations (HOA), apartments, and large commercial shopping and business centers.

Trees are one of the biggest assets to properties. Trees need trimming, pruning, plant health care, and potentially if hazardous, emergency tree removal.  Trees can also be your biggest liability. Neglecting to care for your trees can create weak and eventually dead limbs that can fall and potentially injure people, structures, or objects. Avoid liability issues with proper tree care.

For 18 years A Plus Tree has been in the commercial tree service business in the San Diego County areas. We have been providing San Diego professional commercial tree services with passion and our mission is to protect and strengthen your property's biggest assets.  We provide commercial tree services in, San Diego, Chula Vista, Escondido, Vista, Oceanside, San Clemente, La Mesa, Santee, Encinitas, El Cajon, Carlsbad, National City, San Marcos and many more.

We are specialists in commercial tree services with services including, but not limited to, tree pruning and tree trimming, tree planting, emergency tree removal, plant health care, and arborist consulting services for commercial properties, multi-family apartments, home-owner associations, and municipalities. These are just a few of the tree services in San Diego we perform.

If you need professional commercial tree services to partner with you to ensure the beautification, safety, and sustainability of your urban forest, A Plus Tree is your solution.
Tree Trimming and Pruning, Arborist Consulting, and Emergency Tree Removal in San Diego, CA.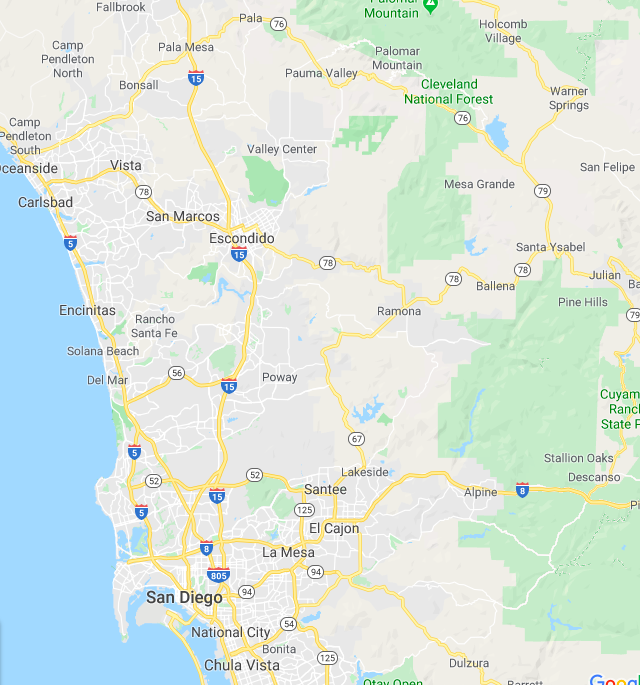 Which

Property Can We Help You With?
I had a tree fall in my drive way and block me from getting out. I had an important appointment to get to. A Plus Tree Service was there in an astoundingly short amount of time. They were courteous, calm, and very professional. The best part: I was out of my drive way in 13 minutes. I made it to my appointment. I highly recommend them; they have outstanding service, and work quickly.