Urban Forest Tree Services for Municipalities
A Plus Tree has been serving the governments and local municipalities of Northern Ca, Southern Ca, Washington, Oregon, and Utah for the last 13 years.  We have extensive experience working with municipalities such as the Department of public works and understand the complexities of all types of permits, traffic control, and government entities. We understand prevailing wages and maintain standard compliance in order to serve many city public works and similar departments. We are licensed and insured and maintain the highest standards of safety at all times.
WE'VE GOT YOU COVERED
Whether your city is looking to plant street trees, remove them due to hazardous conditions, or need emergency tree response we have the equipment, crew, and expertise to safely and quickly restore your community. A Plus Tree is an experienced municipal tree service provider and we understand that not only do trees beautify neighborhoods and communities, but also provide environmental benefits such as shade which reduced home and business energy consumption, clean air by absorbing and storing carbon, thus removing it from the atmosphere. Properly maintained trees can help conserve water, filter pollution, and add valuable oxygen to our communities. We believe in and practice being sustainable stewards of the environment.
SAFE, FAST AND RELIABLE SERVICE
Our arborists and certified crews are willing and ready to work with your city management team to make sure the job is completed to your satisfaction and in a timely manner helping to mitigate potential inconveniences to those that live and work in the community. We're adept at customer relations and have over 19 years of experience working with local municipals, utility providers, residential and business customers to provide safe and reliable tree service. At A Plus, SAFETY is our number one focus and it's embedded in our culture.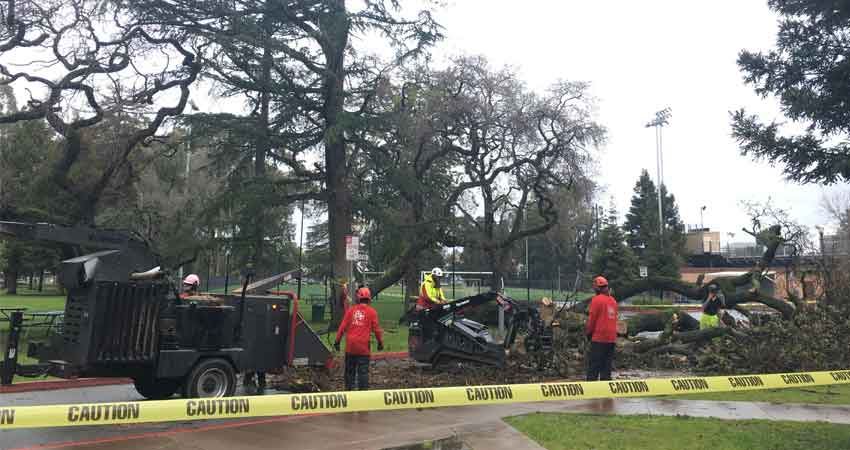 Key Benefits of the Tree Service for Municipalities
  Extensive experience working with municipalities so your job is done safely, quickly, and efficiently.
  Understand and work to lessen the impact on community residents and traffic patterns.
  Dedicated arborist on the job to ensure City requirements are met.