Waste Management and Sustainability of the Environment
OUR COMMITMENT TO SUSTAINABILITY IN URBAN FORESTRY
Environmental sustainability has never been more important and Urban Recycling at A Plus is taking on the age-old challenges of eliminating landfill usage, recycling natural resources, operating as sustainable tree care, and being environmentally responsible wherever possible. We have biochar creation, and enriching our soils through chips and mulching as a 2020 and beyond initiative. Urban Sustainability is one of the core priorities and goals in A Plus' annual strategic planning and urban forestry summits.
The principle of sustainability is living a life that relies on the natural environment in various ways. It creates a way of fulfilling human needs from all generations without compromising nature's balance. Sustainability ensures that we will have a constant supply of natural resources without filling landfills and causing undue harm to the environment.
PROTECTING THE ENVIRONMENT
We actively take steps to reduce the impact of our urban forestry services, materials, and actions down to the hybrid vehicles we drive to minimize our footprint on the environment.  A Plus Tree and its employees are active stewards of the health, protection and sustainability of the environment.
RECYCLE WASTE
We practice proper waste management whenever humanly possible.  Waste disposal & segregation processes are implemented in a responsible manner.  A Plus Tree also executes & supports creative ways of waste recycling & energy conversion to minimize disposing into landfills.  We actively preach that no waste should be unused or repurposed. By repurposing our natural resources we aim to contribute to environmental sustainability and considers ourselves friends of the urban forest.
Through our Arbor-Mulch recycling program and our unique option of giving second life to trees that had to be removed through AfterPlus, we are committed to our mission of decreasing our environmental footprint while doing our part to repurpose, recycle and be sustainable.
A PLUS CARES
The purpose of 
A Plus CARES
is to create meaningful, volunteer opportunities for our A Plus team, to give back to our communities and to bless others. A Plus Cares falls directly in line with our mission at A Plus: to change the world, one interaction at a time.
LEARN MORE ABOUT A PLUS CARES
Urban

Recycling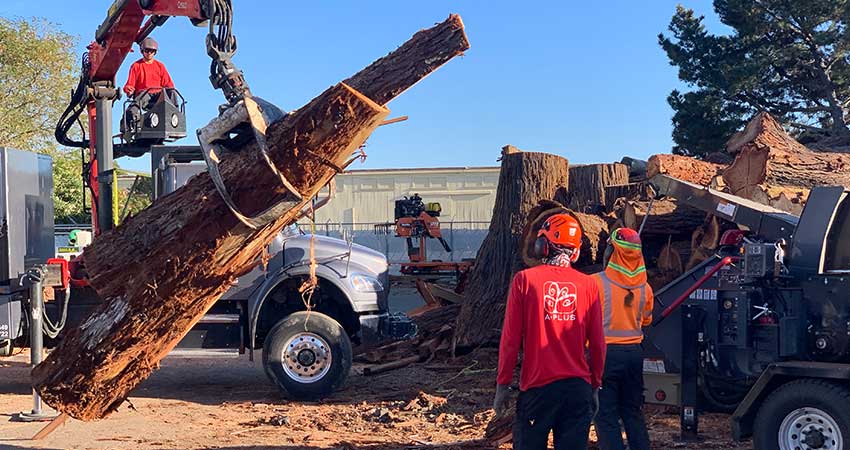 Friendship

Benches